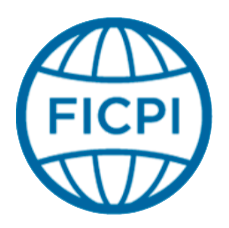 Parent Company
Potter Clarkson IP Limited
Potter Clarkson IP Limited
The Belgrave Centre
Talbot Street
Nottingham
NG1 5GG
United Kingdom
Country/Region of practice
United Kingdom

About me
Dr Charlotte Crowhurst is highly skilled patent attorney with more than 25 years' experience, she specialises in the protection of chemical and healthcare inventions and works with clients around the world to develop sound global IP strategies.
Adept at working with businesses of various sizes, she can flex her approach from advising ambitious new enterprises to undertaking global patent portfolio management for other clients. She regularly delivers seminars in key global markets on effective strategies for protecting inventions in Europe.  
In addition to her extensive experience in drafting and prosecuting patent applications, Charlotte has experience of oral proceedings before the European Patent Office, including opposition proceedings, and has been involved with multiple due diligence exercises for financing procedures. 
Charlotte has actively developed the firm's business in Asia and acts for several large Korean companies and Chinese pharmaceutical companies and universities.  
Academic Qualifications
PhD - Chemistry (organo-metallic chemistry), Cambridge University
BSC - Chemistry, University College London
Hobbies & Special Interests
Here's a list of Dr. Charlotte Crowhurst's interests and hobbies
Bicycling
Cooking
Skiing
Swimming
Travelling
Walking
Experience & Qualifications
Technical Specialisms
Chemistry
Food technology
Industrial chemistry and chemical engineering
Materials; polymer science
Professional Experience
IP auditing
IP due diligence
Patent drafting
Patent oppositions
Patent prosecution