THE INCLUSION PROJECT: FICPI'S COMMITMENT TO DIVERSITY
FICPI's legacy is as an organisation built on a truly global community of independent IP attorneys.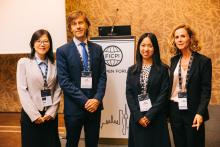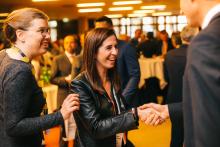 Founded more than 100 years ago, FICPI currently has more than 5,500 members drawn from 80 countries and regions across six continents.
The FICPI business family makes the world a little bit smaller, bringing independent IP attorneys from around the globe together to connect, share knowledge and grow.
However, we understand that, to reach our full potential as an organisation and to be an effective community of members from around the world, there is more to be done. 
For that reason, we have created the Inclusion Project.
FICPI embraces the principles of Diversity, Equity, Inclusion and Accessibility (DEIA) as a core idea in our culture and business strategy. 
DIVERSITY is the representation of different kinds of people in FICPI – this includes, but is not limited to, representation across gender, race, nationality, age, sexual orientation, cultural background and physical and mental attributes.

EQUITY is the process of ensuring that processes and programmes are impartial, fair and provide equal possible outcomes for every individual.

INCLUSION means instilling a sense of belonging to the organisation by ensuring that every person has an opportunity to contribute at any level and feels safe in doing so.

ACCESSIBILITY a foundation on which the federation must build diversity, equity and inclusion for people with disabilities.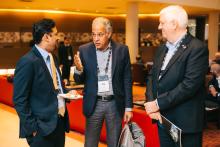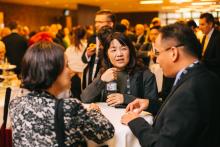 There will be a lot more news in the near future about new initiatives to support and promote DEIA within FICPI.
The first step in the Inclusion Project is the creation of a group of FICPI members, the composition of which speaks to the diversity and inclusion that FICPI has already achieved, to make recommendations on the opportunities, challenges and plans that would support FICPI's ambitions to be a model professional member organisation in its support and implementation of the DEIA principles.
Please visit our DEIA Commission page to find out who our DEIA Members are.