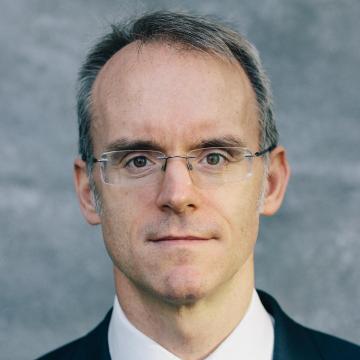 Parent Company
AA Thornton & Co.
AA Thornton & Co.
10 Old Bailey
London
EC4M 7NG
United Kingdom
Country/Region of practice
United Kingdom

About me
Ian Gill joined AA Thornton in 1994 and became a partner in 2001. Ian has a degree in Aeronautical Engineering and an MSc in the Management of IP law.
Ian is a UK Chartered Patent and Trade Mark Attorney. Ian is also a European Patent, Trade Mark and Designs Attorney. Ian's practice covers the full range of IP rights and issues. He handles trademark prosecution and enforcement, including related issues such as intellectual property portfolio management and domain name dispute resolution proceedings. Ian coordinates the worldwide IP portfolios of a number of major companies.
Ian is a member of the FICPI Professional Excellence Commission committee which takes a lead in matters of continuing professional development, the promotion of standards and best practices and the profession as a business. It also monitors initiatives that seek to regulate the profession and its rights of representation.
Ian is a non-executive director of the IP insurance mutual PAMIA and sits on the claims committee.
Roles in FICPI