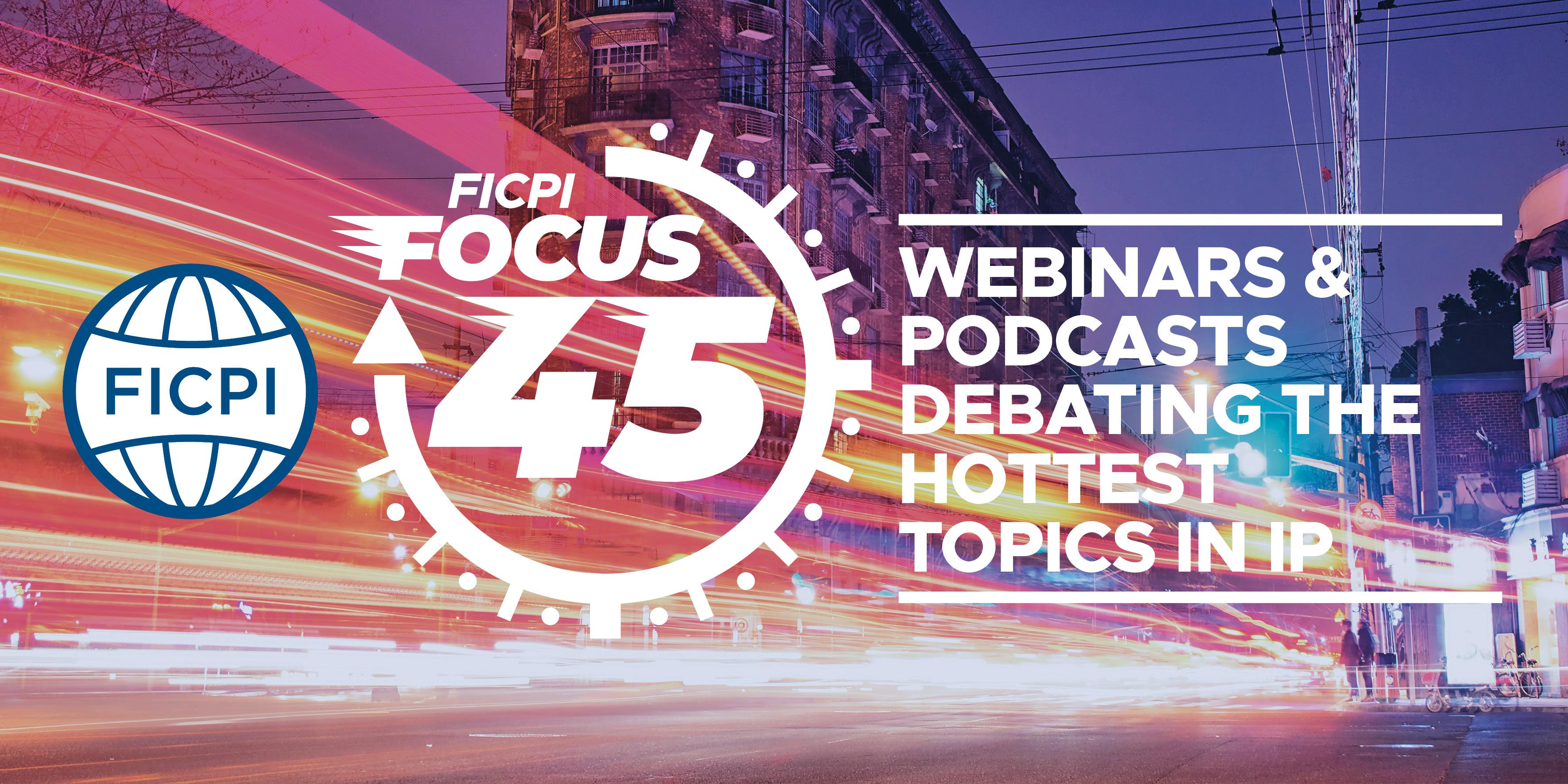 -
Registration / Further information
FICPI members benefit from free access to the webinars. To secure your free place, please ensure log into the site before you follow the booking link above. 
In this session, Louis-Pierre Gravelle, our Focus 45 Moderator will discuss Gender and Equity – WIPO's focus on inclusivity and closing the gender gap in IP and technology with Deputy Director General Lisa Jorgenson of WIPO.    
You are welcome to stay online after the webinar for 15 minutes for freeform discussions with Louis-Pierre and Lisa in our Wonder room - the link will be provided during the webinar. 
Lisa Jorgenson, Deputy Director General

 

Lisa Jorgenson administers the Patent Cooperation Treaty (PCT) and the Organization's programs relating to the law of patents, as well as their full practical application.

Louis-Pierre Gravelle, FICPI webinar host

Louis-Pierre Gravelle is Partner at Bereskin & Parr in Canada and Vice President of FICPI's Professional Excellence Committee.

He specialises in the drafting and prosecution of patent applications and providing patentability, validity, infringement and right to manufacture opinions in the fields of electricity, telecommunications, mechanical and information technology. He is a registered patent agent in Canada and in the United States (1998).

Louis-Pierre is involved in due diligence matters and managing patent portfolios. He is also involved in strategic counselling for start-ups, small, medium and large-sized businesses.

A member of the Intellectual Property Institute of Canada (IPIC) and the Canadian Bar Association (CBA), Louis-Pierre was called to the Québec Bar in 1995. He is also a member of the Ordre des ingénieurs du Québec (OIQ). Louis-Pierre Gravelle is past-chair of the Intellectual Property Section of the Canadian Bar Association (CBA) and past co-president of the Joint Liaison Committee – Patents between the Patent office and IPIC. He is a Councillor for FICPI Canada.

He is listed in the IAM Patents 1000, and has been since 2012. Louis-Pierre is often called upon to speak on a variety of IP-related topics, at local and international conferences and events.
FICPI members please login to access the Zoom registration link without payment. 
Non-members - there is now an Euro 50 charge per webinar