As Samuel Johnson so brilliantly said:
"When a man is tired of London, he is tired of life; for there is in London all that life can afford.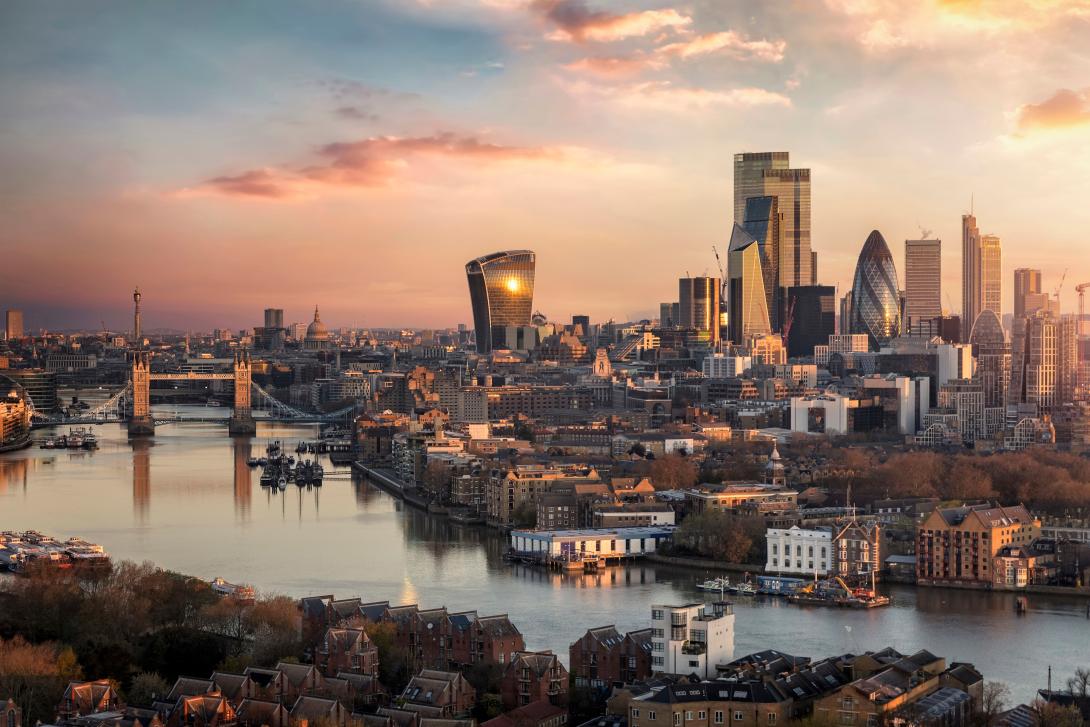 A fast-paced, vibrant, multicultural melting-pot, London is a big old place and its possibilities are unlimited.
One of the world's truly great cities, London has indeed something for everyone: from legendary sights to an array of beautiful parks, there is plenty to explore.
London is an endlessly attractive city rich in contrast: old and new rub together; from the historic Houses of Parliament to the cutting-edge height of the Shard; from exclusive Knightsbridge to edgier Shoreditch.
Flavours from around the world, eclectic music, great art and legendary sporting venues to fabulous fashion and much, much more...can you hear LONDON CALLING?!
Take advantage of the Open Forum mid rates until 30th July before the regular rate applies from 31 July.  NB: We recommend booking sooner rather than later as last year's World Congress sold out early.
The 21st Open Forum will feature FICPI's highly regarded, multi-stream working programme, which permits attendees to participate in a wide choice of sessions from three parallel streams:  IP Practice Management, Patents and Trade Marks.
The FICPI 21st Open Forum is an opportunity to gather insights from the international IP attorney community on IP practice-related issues or topics of IP law, while building business relationships and friendships that will last a lifetime.
The Forum will feature top quality speakers and topics in in one of the world's great cities, plus a fun social programme for delegates and guests to enjoy London with dinners, tours and sports.
Highlights of the 2023 meeting in London will include: 
IP LAW UPDATE  Debate with leading experts from the profession, IP offices, governments, and the judiciary, important developments in the field of IP law and practice and their impact on your day-to-day practice.
IP FIRM MANAGEMENT  Exchange ideas with colleagues from the IP profession on how best to manage and adapt your IP practice to the challenges of increased competition, harmonisation and centralisation and the 4th Industrial Revolution.
RELATIONSHIP BUILDING  Whether this will be your first FICPI Open Forum or your 21st, the FICPI London Open Forum will offer delegates multiple opportunities to meet and get to know colleagues from all over the world, during the working and social programmes.
---
More than 20 years' experience has won the FICPI Open Forum a strong reputation for high-quality working sessions, with a special focus on IP firm management best practices,
All members of the IP profession are welcome to attend and share the benefits of being a delegate at one of the profession's leading events.
FICPI members, non-members, intellectual property practitioners, and colleagues from industry and official bodies, are invited to attend to take advantage of the opportunities to build relationships with leading IP practitioners from Europe, North and Latin America, Australasia and Asia.
In addition to the business sessions, the 21st Open Forum will feature an excellent social programme for both delegates and their guests, providing perfect opportunities to explore London while meeting old friends and making new ones within the FICPI business family.

---
FICPI IS PROUD TO BE SPONSORED BY
Kangxin is a large firm with over 500 staff and expertise in IP litigation, enforcement, patents, and trade mark prosecution. It represents Chinese and international firms from start-ups to Fortune 500 multinationals from its offices in Beijing, Tianjin, Qingdao, Xi'an, Wuhan, Hangzhou, Guangzhou and Dongguan. http://en.kangxin.com.

Minesoft
Empowering Pioneers in Discovery
With inquisitiveness, diligence and deep expertise at our core, we are a global collective united by our passion for discovery.
Harnessing the power of modern technology, our patent intelligence platform empowers today's pioneers to make their own discoveries at speed and with accuracy, enabling them to focus on developing world-enhancing innovations.