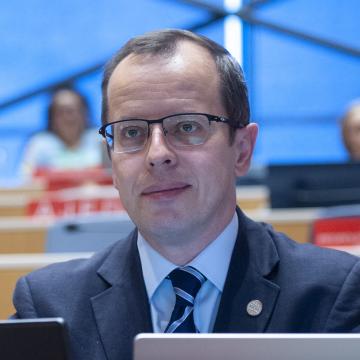 Parent Company
Mewburn Ellis LLP
Mewburn Ellis LLP
City Tower
40 Basinghall Street
London
EC2V 5DE
United Kingdom
Country/Region of practice
United Kingdom

Pronouns:
Just my name please
About me
Robert Watson is a UK and European Patent Attorney. He is a partner of the UK firm, Mewburn Ellis LLP, where he has worked since 1995, having gained a 1st class degree in Chemistry from the University of Oxford. Robert handles patent work in chemistry and materials with particular experience in the pharmaceutical, industrial chemistry and nanotech sectors. He has also extensive experience with industrial designs. In the pharmaceutical sector he advises on the protection of drugs from initial discovery, through commercialisation to approval, including patent term extensions. In the nanotech sector, he has advised on novel nanoscale materials, and novel methods of producing graphene. He has helped numerous clients through due diligence associated with investment and acquisition.
Robert has over 20 years of experience as a professional representative at the EUIPO (1999 to 2020).
Robert is President of FICPI's Work and Study Commission (CET). He was previously Vice-President of the CET for 7 years, chair of the International Designs study group for 6 years, and was president of FICPI-UK (the UK national group of FICPI) from 2011 to 2015. He has represented FICPI on working meetings at the UKIPO, EPO, EUIPO and WIPO, as well as meeting with offices and law makers globally. He is also a member of the Designs and Copyright committee of CIPA.
​European Patent Attorney
Academic Qualifications
1st class degree in Chemistry from the University of Oxford
Hobbies & Special Interests
Here's a list of Mr. Robert Watson's interests and hobbies
Church
Music
Walking
Wine Tasting / Collecting
Experience & Qualifications
Technical Specialisms
Chemistry
Industrial chemistry and chemical engineering
Materials; polymer science
Nanotechnology
Professional Experience
IP due diligence
Patent drafting
Patent oppositions
Patent prosecution
Registered design prosecution
Roles in FICPI
President

CET Group 4 studies the issues of the European Patent and the preparatory works of the Unified Patent and the Unified Patent Court. We are also following other regional patents (Eurasian Patent, ARIPO, OAPI, etc.). Our group members regularly meet officers of the European Commission and the European Patent Office.

Member
Ex Officio Member
Member
President of the Study & Work Committee (CET)