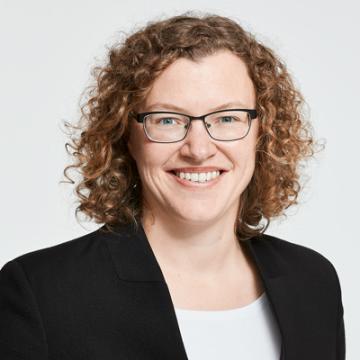 Parent Company
Abel + Imray
Abel + Imray
Westpoint Building
James Street West
Bath
BA1 2DA
United Kingdom
Country/Region of practice
United Kingdom

About me
Emily joined Abel + Imray in 2011, and is based in our Bath Office.  Her PhD focused on the study of convective instability in porous media. Prior to undertaking postgraduate study Emily was employed as an Engineer with Frazer-Nash Consultancy Ltd working with clients in a variety of sectors including defence, nuclear power and aerospace.  
Emily handles patent work and is experienced in the drafting and prosecution of patent applications worldwide, particularly in the UK and Europe.  Her technical expertise includes physics and engineering, including mechanical, aerospace and manufacturing engineering.  In particular, Emily has experience of cases involving aerospace, fluid dynamics, oil & gas, additive manufacturing, consumer electronics, audio technology, defence related technology, and contact lenses.  
Emily has worked on proceedings before both the Opposition Division and Boards of Appeal of the European Patent Office.  Her clients include large multinational companies and established SME's, as well as new start-ups looking to generate IP portfolios that attract investment.  
Academic Qualifications
M.Eng. Mechanical Engineering, University of Bath
Ph.D. Mechanical Engineering, University of Bath
Roles in FICPI
CET Group 3 focuses on developments of the international patent system and provides guidance to its users. Such developments can relate to both substantive and procedural aspects of patent law, and CET3 follows them across jurisdictions.

CET3 identifies issues that deserve study, conducts the studies and provides guidance through various outputs available to the users of the patent system such as Guidelines, Position papers, and Resolutions. CET3 actively contributes to forging and advocating the position of FICPI in discussions on patent law harmonisation in key study and discussion groups such as the Group B+ and at the forums established by WIPO.

CET3 also monitors and studies international agreements and conventions relating to patents, follows the developments of the PCT system and, where necessary, provides comments to WIPO and relevant authorities for defending a well-balanced international patent system.

Member