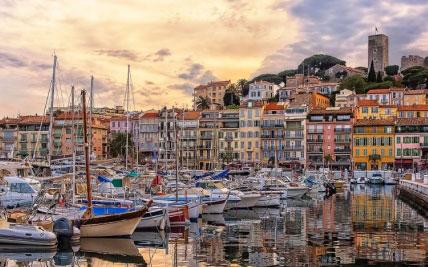 For over 70 years the Cannes Film Festival has been the premiere festival of the seventh art. It's the world's largest event of its kind and has elevated Cannes to be the most famous destination of the Côte d'Azur. Every May the city is besieged by stars, journalists, photographers and fans. 
Cannes is, however, more than just a paradise for cinema lovers and luxury tourism; with its privileged position, the city offers a wide variety of attractions. With its charming perched villages, coastal cities and pristine islands, the Côte d'Azur offers magnificent hidden gems to explore while staying in Cannes. Guests in search of authentic experiences will fall in love with the rich history and gourmet culinary traditions of the area.
IP LAW UPDATE
DEBATE with leading experts from the profession, IP offices, government and the judiciary important developments in the field of IP law and practice and their impact on your day-to-day practice.
IP FIRM MANAGEMENT
EXCHANGE IDEAS with colleagues in other firms on how best to manage and adapt your IP practice to the challenges presented by increased competition, harmonisation and centralisation, and the 4th Industrial Revolution.
EXCELLENT NETWORKING
Whether this will be your first FICPI event or your 20th, the FICPI Cannes World Congress offers all delegates multiple opportunities for HIGH-QUALITY NETWORKING with colleagues from all over the world, including sporting activities and social events.
THE FICPI WORLD CONGRESS IS OPEN TO ALL FICPI MEMBERS
Not yet a member?  Please visit our Join FICPI page to see if you are eligible for membership.
MORE INFORMATION WILL BE PROVIDED IN DUE COURSE!