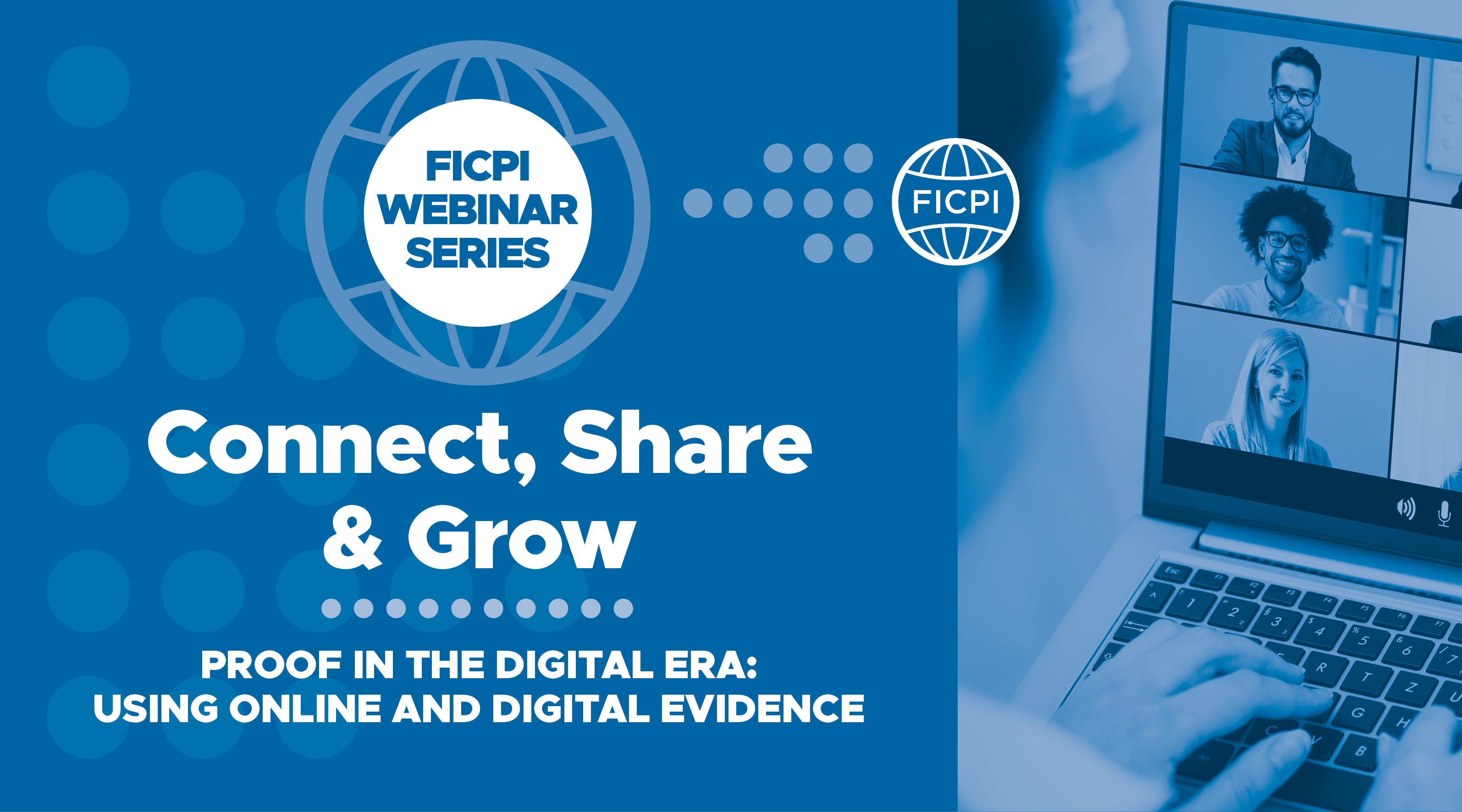 -
Webinar Series
Connect, Share & Grow
Proof in the digital era: new tools for evidence collection
With the further development of the internet and digital technologies, more and more evidence is available online or in digital form. 
This webinar discusses what new forms of evidence we are facing, what new tools and technologies we may use to collect evidence, and how the Court or IP Offices take such new forms of evidence or evidence collected with new tools/technologies.
Join moderator Lena Shen of Beijing Sanyou Intellectual Property Agency Ltd (China).
Panellists:
Essenese Obhan of Obhan & Associates (India)
Shelly Zheng of Advance China IP Law Office (China)
Editha R. Hechanova of Hechanova & Co. Inc (Philippines)
Roland Küppers of Taylor Wessing Partnerschaftsgesellschaft mbB (Germany)
CLE/CPD credits are available for this session.
This webinar is open to FICPI members and guests.