The Eurasian Patent Office (EAPO) has introduced amendments to certain official fees payable when filing and prosecuting Eurasian patent applications. All amended fees concern pending applications, not valid patents. The new fees will enter into force on July 1, 2022.
 
The official filing and examination fees will increase by approximately 30%; the official grant and publication fees by approximately 40%; and the official term extension and restoration fees by 28-40%.
The current and future fees are outlined in the table below: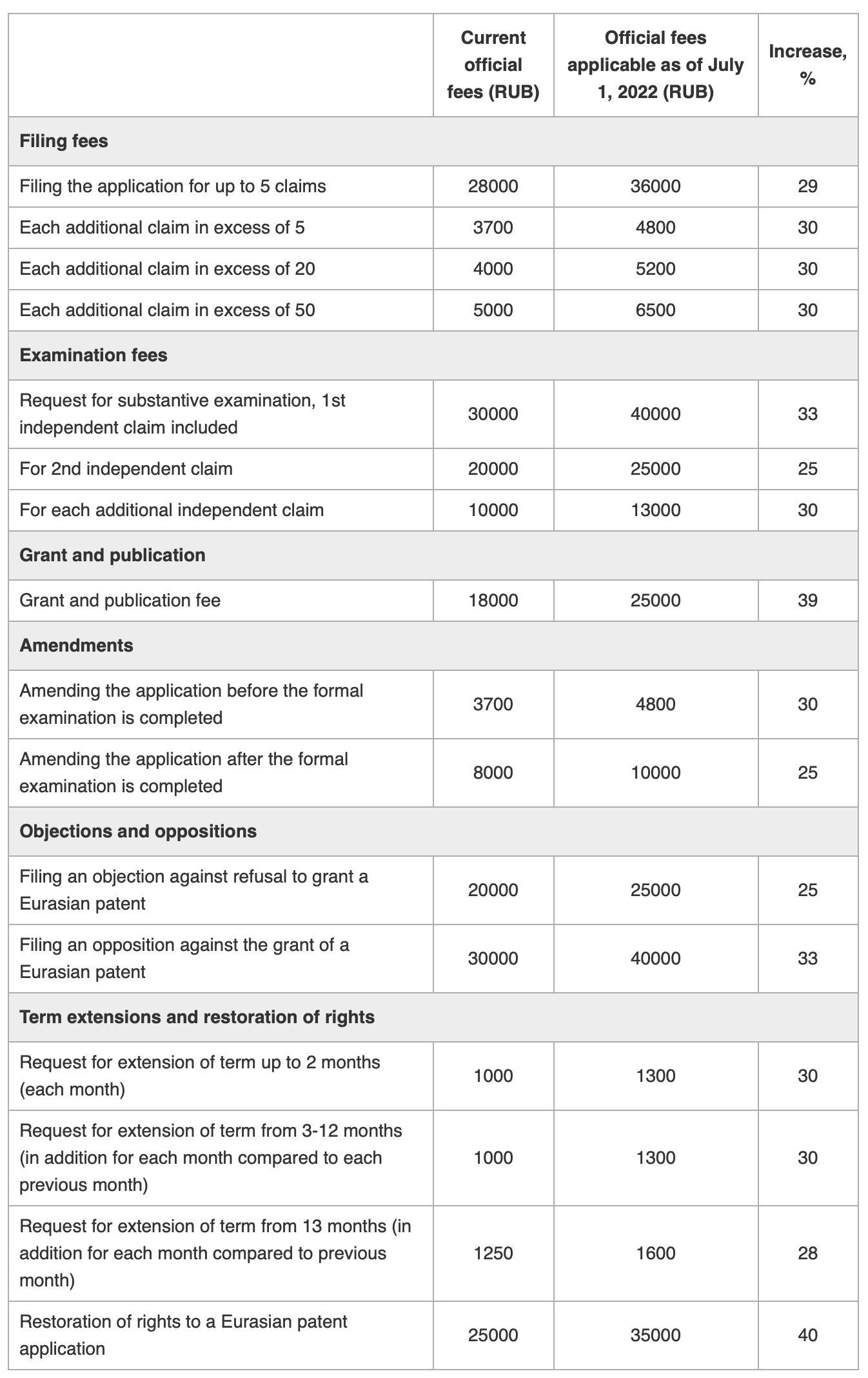 FICPI's view and involvement 
Independent IP attorneys bring insights and counsel from a wider external perspective and a commitment to high quality work, complying with all relevant regulations. FICPI is the only worldwide organisation exclusively for independent IP attorneys and is driven by a strong shared interest to promote common solutions and advocacy for private practice.
Next steps