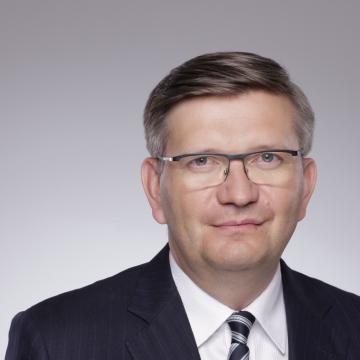 Parent Company
WTS Patent Attorneys - Witek, Sniezko & Partners
WTS Patent Attorneys - Witek, Sniezko & Partners
ul.Rudolfa Weigla 12
53-114 Wroclaw
Poland
Country/Region of practice
Poland

About
Please contact this individual for more details
Academic Qualifications
Rafał is a partner and co-founder of WTS Patent Attorneys, with a MSc in biotechnology, as well as a Polish and European patent attorney specialising in the protection and commercialisation of inventions in the fields of biotechnology and pharmacy.
He obtained his degree in biotechnology from the Wrocław University of Technology in 1996. In 1996-97 he participated in a postgraduate studies on industrial property protection at Humboldt University in Berlin. In 2003 he obtained a Max-Planck Foundation scholarship for a research stay at the Max-Planck Institute of Industrial Property Protection and Tax Law in Munich. Rafał became a certified Polish patent attorney in 1999 and a European patent attorney in 2004.
He acquired his initial professional experience at the Office for Patent Protection of the Wrocław University of Technology (1997) and at the largest Polish office for industrial property protection (1998-2002), as a patent attorney responsible for biotechnological and pharmaceutical inventions.
Experience & Qualifications
Technical Specialisms
Biochemistry and pharmacology
Biomedical engineering; medical devices
Chemistry
Industrial chemistry and chemical engineering
Nanotechnology
Professional Experience
Classified and secret inventions
IP due diligence
Patent drafting
Patent litigation
Patent prosecution
Roles in FICPI
CET Group 5 is dedicated to following, reporting and providing substantive comments and opinions on emerging issues relating to the patenting and regulatory affairs in the Biotechnology and Pharmaceutical fields. 

In addition, CET 5 is closely following developments related to genetic resources and developing requirements for notice on their country of origin.  Prominent issues CET 5 addresses regarding patenting in these technological fields include subject matter eligibility, and in particular, the patentability of chemical/biological inventions developed using machines, computer implementation and/or artificial intelligence.  CET 5 supports FICPI in its mission to be an international leader promoting patent protection in the biotechnology and pharmaceutical arts.

Member