Parent Company
Yalçiner Patent & Consulting Ltd.
Yalçiner Patent & Consulting Ltd.
Tunus Caddesi No: 85/3-4
Kavaklidere
6680 Ankara/
Turkey
Country/Region of practice
Türkiye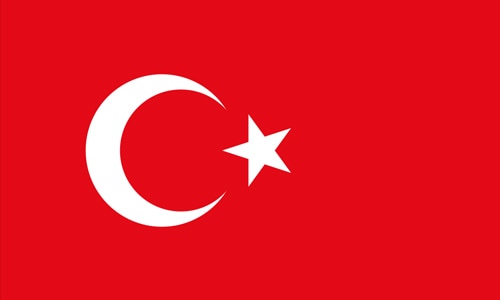 About me
Read More
Practice and experience
Irmak YALÇINER (MSc) is a registered Turkish Patent and Trademark Attorney working as a Partner at Yalciner Patent and Consulting Ltd., having experience in industrial property implementations, infringement and invalidity analysis, particularly in trademark and design registration and prosecution. She has served as a technical expert at Intellectual Property Courts in Turkey in this respect. She has also worked as WIPO Consultant at the Hague Unit on developing guidelines on proper disclosure of industrial designs in 2014. She is currently Vice President of AIPPI Turkey, member of AIPPI Designs Standing Committee, AIPPI Nominating Statutory Committee, FICPI CET Group 2 on designs protection and INTA Designs Committee. She has publications on design registration implementations covering different jurisdictions and lectures at Universities and IP practitioners, especially on design law implementations in Turkey. She is also continuously working on establishing IP awareness among domestic and international industry by frequently speaking at national and international events.
Publications
Design Rights: Functionality and Scope of Protection (Chapter: Turkey), edit. Christopher V. Carani, Wolters Kluwer. 2017
Endüstriyel Tasarım Tescili Başvurusunda Görsel Anlatımın Hazırlanmasına Yönelik Ulusal Bir Kılavuz Önerisi (A proposed national guide for preparing visual representation in industrial design registration application), with Fatma Korkut, UTAK 2014 Symposium Book. 2014 http://id.metu.edu.tr/content/docs/utak2014_bildirikitabi.pdf
Visual Representation In Industrial Design Registration: A Proposed Guideline For Turkey Based On Legal Texts And Guidelines From Eight Different Jurisdictions, And Interviews With Turkish Patent Institute Examiners. MSc Diss. Middle East Technical University. 2012.
https://etd.lib.metu.edu.tr/upload/12614935/index.pdf
IP Present Past and Future with G. Uğur Yalçıner, IP Management. 2011 http://www.managingip.com/Article/2893444/IP-past-present-and-future.html
Hobbies & Special Interests
Here's a list of Ms. Irmak Yalçiner's interests and hobbies
Exercise / Fitness
Painting
Photography
Experience & Qualifications
Professional Experience
Design and copyright litigation
Patent prosecution
Registered design prosecution
Trade mark oppositions
Trade mark prosecution
Roles in FICPI
CET Group 2 is FICPI's research authority on Design protection. Its main objective is to promote the discussion of the trending topics concerning Industrial Designs in different parts of the world, either in national or international level. CET 2's body of experts are encouraged to bring to the awareness of the group of new guidelines or positions of different Offices that might affect how designs are protected, in which case CET 2 actively seeks to promote a dialogue with the register authority in order to assure that the views of the Practitioners worldwide is heard. In sum, the CET 2 Group should always be a leader, getting out in front of all issues concerning Design matters.

Member