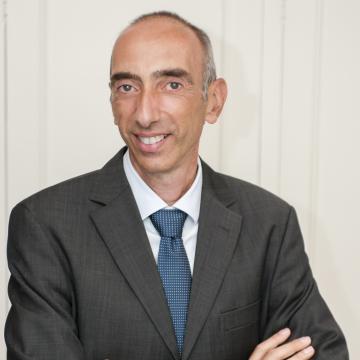 Mr. Constantinos Kilimiris
Parent Company
Patrinos & Kilimiris
Patrinos & Kilimiris
7, Hatziyianni Mexi Street
115 28 Athens
Greece
Country/Region of practice
Greece
About me
Constantinos has more than 27 years' experience in all areas of Intellectual Property Law, primarily focusing on Patents.

Constantinos' patents practice has involved cases for sectors ranging from consumer goods to chemicals, with most of his experience acquired in the pharmaceutical field and relevant dispute resolution. He has been engaged in many high value patent litigation matters for large pharmaceutical clients before the Greek courts and the Court of Justice of the European Union involving some of the world's best-selling pharmaceutical products.
He is recognised by all of the major legal directories as a leader in both the Intellectual Property and Life Sciences fields in Greece. He heads the firm's Patent practice.
He has served as delegate/alternate delegate of the Greek FICPI Section since 2006.
Academic Qualifications
- MSc in Environmental Studies, Université Libre de Bruxelles, Brussels, Belgium
​- LLB Degree in Law, University of Athens, Athens, Greece
Experience & Qualifications
Professional Experience
IP counselling
Licensing and IP-related agreements
Patent interferences, inter partes and ex parte reviews
Patent litigation
Patent prosecution
Roles in FICPI
Languages
Spanish
English
French
German