Parent Company
Bugnion S.p.A.
Bugnion S.p.A.
Largo Michele Novaro 1/A
43100 Parma
Italy
Country/Region of practice
Italy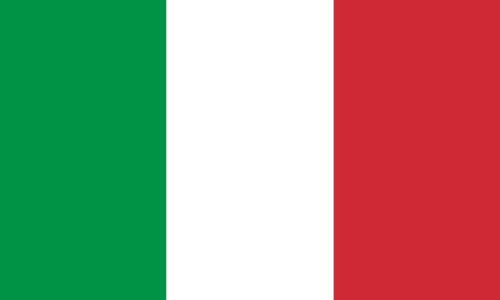 About me
Graduated in Electronic Engineering with a computer science and management specialization from the University of Bologna (Italy).
I contributed to the volumes: "Knapsack problems: algorithms and computer implementations", Wiley Ed. 1989; "Commented Code of Industrial and Intellectual Property", UTET Ed. 2011.

I joined Bugnion (Italy) in 1989 and in 2001 I was appointed head of the Parma office, then I sat in the company's board of directors from 2006 to 2014.
Italian and European Patent Attorney.
Italian and European Trademark and Design Attorney.
Member of the Italian Industrial Property Consulting Association since 1991.
Member of the board of FICPI Italy (Collegio Italiano dei Consulenti in Proprietà Industriale) since 2016.
Member of EPI (European Patent Institute), Union of European Intellectual Property Practitioners.

Member of the Engineering Association of Parma.
Considerable experience in patents (especially food plants, bottling plants and container transport lines), designs (fashion, houseware, glassware) and trademarks.

Speaker at many seminars and author of articles.
Experience & Qualifications
Technical Specialisms
Food technology
Manufacturing methods and product handling
Professional Experience
Trade mark counselling
Industrial designs and copyright counselling
IP counselling
Patent drafting
Patent prosecution
Roles in FICPI
CET Group 3 focuses on developments of the international patent system and provides guidance to its users. Such developments can relate to both substantive and procedural aspects of patent law, and CET3 follows them across jurisdictions.

CET3 identifies issues that deserve study, conducts the studies and provides guidance through various outputs available to the users of the patent system such as Guidelines, Position papers, and Resolutions. CET3 actively contributes to forging and advocating the position of FICPI in discussions on patent law harmonisation in key study and discussion groups such as the Group B+ and at the forums established by WIPO.

CET3 also monitors and studies international agreements and conventions relating to patents, follows the developments of the PCT system and, where necessary, provides comments to WIPO and relevant authorities for defending a well-balanced international patent system.

Member
CONTACT MEMBER