Securing IP rights creates increased value and growth for small and medium sized enterprises

Protection of IP assets creates value & growth opportunities for small businesses.  The high stakes and clear evidence that SMEs which hold IP rights prosper, relative to others who do not hold rights, is a persuasive rationale for smaller businesses that they should be taking steps to protect their IP assets.
 There is strong evidence that when small and medium sized businesses (SMEs) protect their IP rights, they create increased value and growth for themselves. There is also a strong case for smaller businesses seeking the help of specialist IP professionals.
The case for SMEs taking IP protections more seriously is explored in a new video presented by FICPI members from around the world.  This video is one of several initiatives taken by FICPI to recognise World IP Day on April 26th, which focused on the needs of small businesses this year.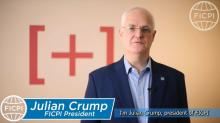 In addition to the video, FICPI President Julian Crump had an article published in the magazine of the World IP Organization (WIPO), the body which promotes World IP Day.
FICPI US member, Branko Pejic, had a thought piece published on the same topic, this one in the magazine of the European American Chamber of Commerce in New York (EACCNY). FICPI has recently joined EEACNY, with Branko leading our member delegation.
IP protection fuels growth for SMEs
An EU study in 2021 found that fewer than 9% of SMEs own one of the three main IP rights – compared to 60% of larger firms.  To address this challenge, FICPI is marking the occasion of 2021 World IP Day by providing resources to highlight to SMEs the value of protecting their IP assets and why it is more effective to do so with support from a specialist IP attorney. 
Many small businesses do not seek protection or fail in their applications by not seeking specialist help.
The materials on this page will include case studies, videos, reports and articles for use by all visitors to www.FICPI.org, including SMEs themselves.
In addition, there is the FICPI members-only FICPI Small Business Kit.
---
Intellectual property assets are where the value is
Thanks to John Orange, past FICPI president and lead author on our report "The IP  Practitioner - Adding Value to Innovation" for spotting this article in The Globe and Mail in which the author highlights that:
"Microsoft has been one of the world's top owners of IP for three decades"
"Mr Musk is also a prolific filer of patents in both the auto and space sectors and the owner of countless other forms of IP, such as copyright, trade secrets and industrial designs"
"Valuation studies estimate Amazon earned additional annual revenue of US$2.48 billion from its 1-Click patent"!
Read the full article from The Globe and Mail.
---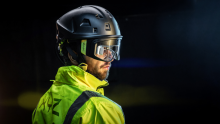 XYZ Reality Limited brings precision and technology to construction sites
Discover how this innovative UK company's strategic approach to IP protection, using patents and trade marks, provides it with the tools it needs to become a key player in the global construction technology market. 

Read more...
Right Body
Case Studies
These case studies of real businesses demonstrate the importance of protecting and managing their intellectual property (patents, trade marks, designs, trade secrets) and demonstrate the added value of the IP attorneys working behind the scenes to help and support them.
Universities are hotbeds of innovation and moving the research from the realms of hypothesis to the practical via patenting can translate into dramatic improvements in the real world.

One example is a spin out from University College London, where researchers developed a way to put ("transfect") DNA into cells, in a targeted way, to silence 'undesirable' genes to better fight diseases such as cancer.

Read more...

The importance of IP when seeking investment

How well protected is the company you're considering investing in?

Read more...

Sophisticated use of patents, designs and trade marks underpins worldwide success

One man's research and love for outdoor sports has helped drive Rheon Labs into an organisation now employing over 30 people and with investments of millions of pounds raised through their first Series A funding round in 2019.

Read more...

Shift from consultancy to licensing helps design associates fly high

Specialist aircraft seating designers, Acumen Design Associates, made a momentous decision around 10 years ago.

Read more...

Well crafted patents allow invention to flex as process develop

Today, at a manufacturing plant in Swindon it's hard to imagine that 10 years ago an idea existed only in one man's head.
We welcome more case studies – please get in touch with our editor Catherine Dhanjal to progress.
---
Choose a FICPI Member to help you protect your valuable Intellectual Property
In a fast-moving and competitive global marketplace, innovation is key to a thriving business. Innovation is protected, commercialised and enforced through intellectual property (IP).  
To help you navigate the complex world of IP you need clear and skilled advice from an experienced IP specialist. FICPI members in all countries and regions are independent IP attorneys who have attained a requisite level of skill and experience in helping clients to prepare and file patent and trade mark applications, and satisfy FICPI's admissions criteria for honorable and moral character. 
Click here to find out more about the advantages of using a FICPI member to help you protect your IP assets.  FICPI's Membership Directory Search helps you to find a FICPI near you and allows you to search by area of expertise.