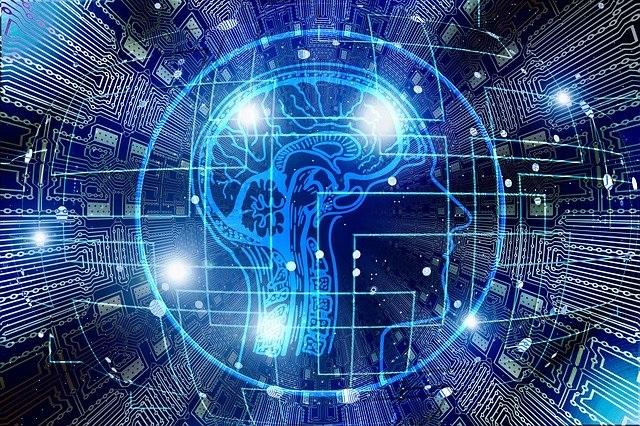 To register please email [email protected].
FICPI Sweden's seminar will discuss the following major topics:
Why does AI matter so much for IP?

Dr. Ulrike Till, Director of the AI Policy Division, WIPO
Artificial Intelligence is a much discussed topic within WIPO. The WIPO Conversation on Intellectual Property (IP) and Artificial Intelligence (AI) was established in 2019 to bring together diverse stakeholders in a policy dialogue to discuss the impact of Al on IP, and three sessions have been held so far. This session will provide a helicopter perspective, specifically as regards the need to look at the whole IP system - both for AI and other emerging technologies!
 

The FICPI International actions on AI and IP, and the North American perspective

Mr Brett Slaney, Chair of FICPI International's Committee 6 on Software, High-Tech and Computer Related Issues, Partner and Patent Agent, CPST Intellectual Property, Canada
Brett will first provide a summary of FICPI International's studies and contributions on the topic of AI. This will include an overview of the joint Colloquium on AI that FICPI hosted with AIPLA and AIPPI in March 2019, the various submissions made in response to requests for comments by IP offices, and how AI has provided a popular discussion topic at recent FICPI events. Brett has also participated in several IP office visits and discussions on AI and will provide a summary on how IP offices are adopting AI in their day to day activities and how FICPI plans to respond. Finally, Brett will provide a brief overview on the opportunities and challenges of obtaining patent protection for AI inventions in North America.
 

AI AND ML RELATED INVENTIONS AT THE EPO BOARDS OF APPEAL

Dr. Tomas Eriksson, European Patent Attorney, Kransell & Wennborg
The Guidelines for Examination in the EPO intends to provide guidance to both applicants and examiners in respect of the practice in proceedings before the EPO. However, whilst the latest edition (November 2019) of the Guidelines indeed has a separate section (G-II,3.3.1) devoted to inventions relating to AI and ML, practitioners have found that the Guidelines offer little practical advice on particular requirements for patent applications directed to inventions in these fields. In this presentation, two recent decisions, one relating to specifics of machine learning and another relating to training of an artificial neural network, will therefore be discussed to illustrate how AI and ML related inventions are treated at the EPO.
 

THE USE OF AI IN NATURAL LANGUAGE PROCESSING

Mr Henrik Benckert, CEO, Mindified
Mr Anders Fredriksson, Partner and European Patent Attorney, AWA Sweden AB
During the last two years, significant progress has been made in the field of Natural Language Processing (NLP). The new context-based NLP algorithms may have a profound impact on how prior art searches are performed, and possibly also change the prerequisites for patent ligation and patent strategy. In this session, Henrik Benckert, CEO, Mindified, a consultant firm specialized in AI, and Anders Fredriksson, Partner, AWA, will share thoughts and learnings on how this technology can be used going forward. 
 

NATIONAL PREPARATIONS – A NEW INVESTIGATIVE ASSIGNMENT

Mr Christian Nilsson Zamel, Senior legal advisor, the Swedish Intellectual Property Office
During the last years it has become clear that AI is of significant importance for the society as a whole. It is important that there is a legal harmonisation on matters related to AI and intellectual property. How to protect AI per se, but, and perhaps even more important, how to protect AI generated inventions (in a broad sense). Should these matters be solved within the existing intellectual property law or will we see a need for a sui generis approach?
The seminar will conclude with a PANEL DISCUSSION with questions and summary moderated by Mr Michael Andersson, Authorized Patent Attorney (SE) and Senior Partner, Zacco Sweden AB