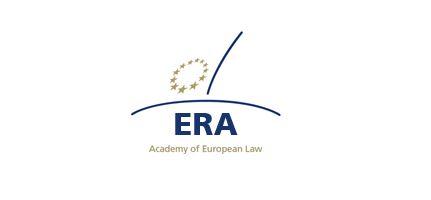 ERA have created an exclusive discount for FICPI members which also can be combined with the early bird discount where applicable. In order to redeem the voucher, when registering please select the price below "Discount Voucher" and enter the code 2021IPLawERA in the commentary field. 
Objective
This annual conference will update patent litigators and attorneys on the ongoing EU initiatives in the field of patent law.
Key topics
Ongoing political and legal developments regarding the Unitary Patent System
Recent initiatives of the European Commission on patent law and SEP
WIPO perspective on frontier technologies, AI and beyond
Standard essential patent and FRAND disputes
Litigation and enforcement issues
Who should attend?
Litigators and attorneys specialised in patent law, in-house counsel, European patent attorneys and future judges of the Unified Patent Court (UPC)
Interactive Online Conference
The online conference will be hosted on ERA's own online platform. You will be able to interact immediately and directly with our top-level speakers and other participants. We will make the most of the technical tools available to deliver an intensive, interactive experience. As the platform is hosted on our own server, the highest security settings will be applied to ensure that you can participate safely in this high-quality online conference.
Networking
Networking opportunities where participants can meet each other and chat with speakers will be offered.
For further information, please download the programme here.