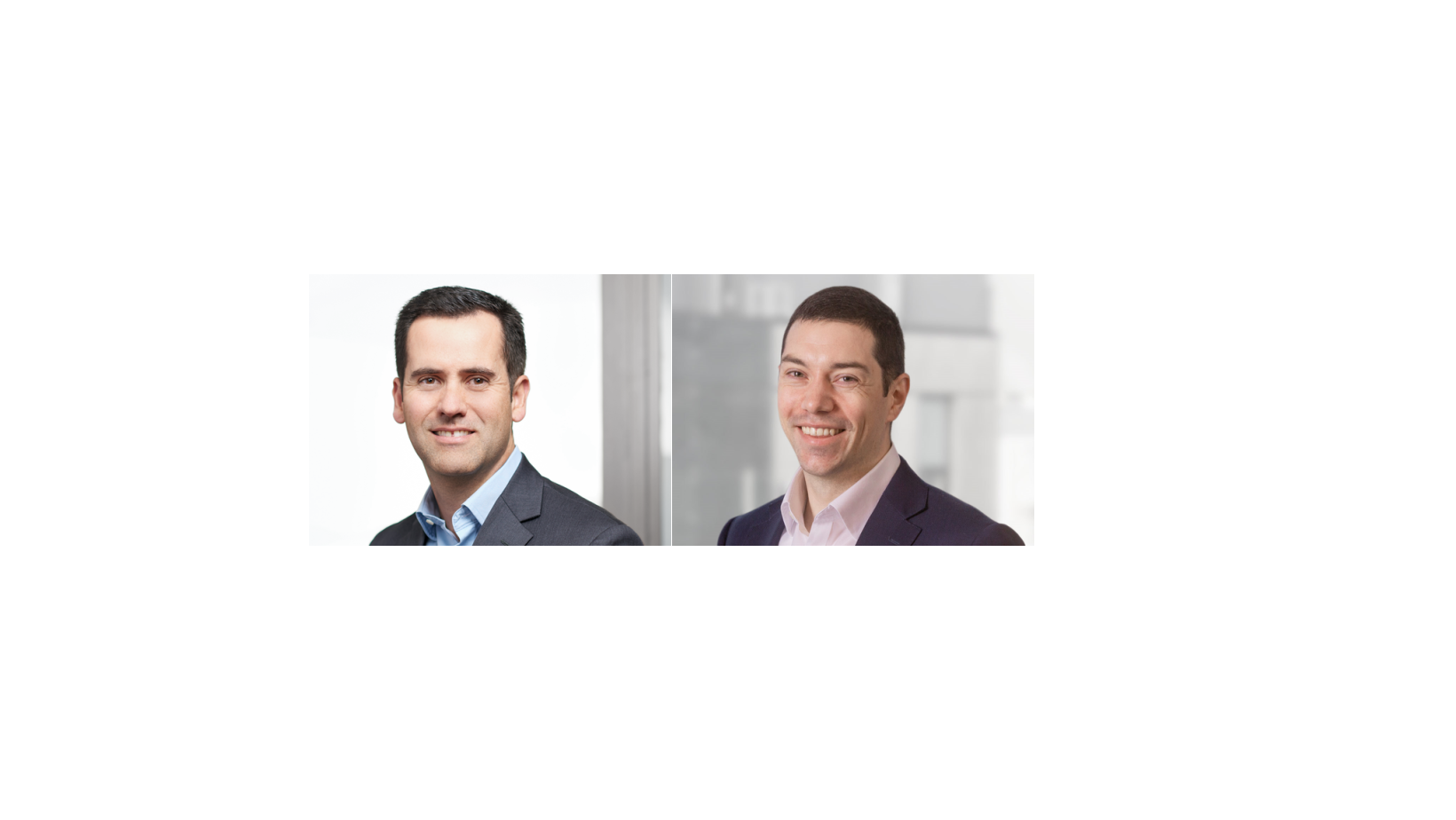 Dr Andrew Scott (left in image) and Dr Sam Fraser 
.
.
.
Dr. Andrew Scott, Partner, James & Wells
Andrew is a FICPI member, his FICPI member profile is: https://ficpi.org/user/11024 
Qualifications
·       Bachelor of Science (Advanced) (Honours Class 1)
·       PhD in Chemistry
·       Master of Intellectual Property Law
·       Registered Patent Attorney – Australia and New Zealand
·       Registered Trade Mark Attorney (Australia)
Experience
Andrew is passionate about providing solid, commercially relevant intellectual property strategies to reduce environmental impact, improve human and animal health, develop high-tech devices and build infrastructure for the future, and more.
Andrew's PhD in synthetic medicinal chemistry included devising a novel enantioselective synthesis of the potent antimitotic agent, and important anti-cancer precursor, (-)-podophyllotoxin. His studies also included elucidation of the biological activity and mechanism of action of structural analogs of podophyllotoxin.
He was awarded a post-doctoral fellowship in materials science which involved designing and synthesising new classes of amphiphilic molecules using controlled radical polymerization techniques and investigating the role that the molecules play in stabilising high internal phase emulsions.
Andrew's specialist experience includes:
·       Novel bioactive compounds (poly(hetero)cycles, polysaccharide, cyclic peptides) for use variously as antiviral, antibiotic, antineoplastic, hypolipidemic agents
·       Formulation science, particularly in the veterinary sector
·       Polymer chemistry, particularly in the field of controlled radical polymerisation
·       Natural products, including protein chemistry, plant metabolite, and drug delivery systems
·       Materials science, including building materials, novel semiconductors, and nano-structured materials
·       Synthetic chemistry
·       Medicinal chemistry
·       Physical chemistry
Dr Sam Fraser, James & Wells, Patent Executive
Qualifications
PhD in Chemistry
Bachelor of Science (First Class Honours)
Experience
Sam has a PhD in Chemistry from the Australian National University and undertook post-doctoral research at Yonsei University in South Korea. Sam has a background in organic synthesis, biological chemistry, protein engineering and molecular biology. His PhD research included the synthesis of unsaturated aliphatic amino acids and their evaluation as bioisosteres of canonical amino acids during cell-free protein synthesis. His post-doctoral research involved evaluating new methods to improve hybridisation capture-based target enrichment for Next-Generation Sequencing, and work towards the development of a combinatorial peptide synthesis platform utilizing ink-jet printing.
Prior to joining James & Wells, Sam spent over two-and-a-half years working as a Patent Examiner for the Intellectual Property Office of New Zealand (IPONZ) covering subject matter including: antibody-drug conjugates, oligonucleotides, mammalian cell-differentiation methods, pharmaceuticals, agricultural and food compositions, chemical processes, and steel coatings.
Sam's specialist experience includes:
Synthetic organic chemistry
Protein chemistry, particularly chromatography and characterisation
Medicinal chemistry, including nucleic acid, peptide, and antibody therapeutics
Formulation chemistry, including fertilisers
Molecular cloning
Next-Generation Sequencing
Food chemistry