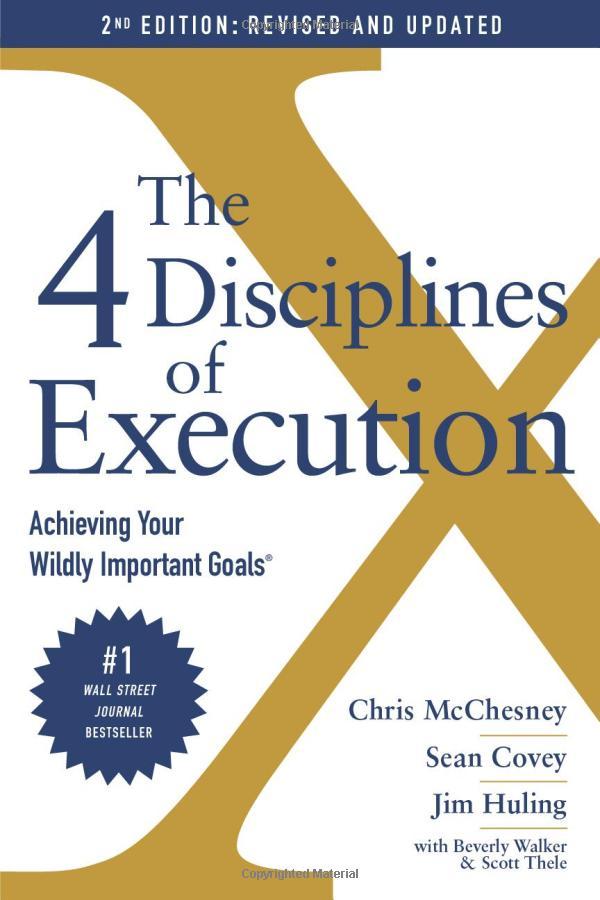 For fans of Good to Great and The First 90 Days, The Four Disciplines of Execution is the book "every leader should read" (Clayton Christensen, Professor, Harvard Business School, and author of The Innovator's Dilemma) for creating lasting organizational change. A #1 Wall Street Journal bestseller with more than 500,000 copies sold, The Four Disciplines of Execution will radically change your business.

4DX® is not theory. It is a proven set of practices that represents a new way of thinking essential to thriving in today's competitive climate, making this 2nd Edition a book that no business leader can afford to miss.
This book provides a framework for getting things done – it explains the reasons why goals are often not achieved and provides a structure for engaging your team and embedding a high performance culture.  The four disciplines of focussing on the most important goal, acting on the lead measure, keeping a scorecard and accepting accountability are explained with real world case studies.