Dr Rachel Alkalay is an Israeli inventor whose inventions are based on compounds from plants that are designed to treat severe chronic diseases affecting millions of people such as diabetes, obesity, dementia, cancer, and long-Covid.
One of the patents provides a potential cure for metabolic syndrome which affects 1 in 3 people over 50 in the UK, and 1 in 3 people in the USA.
When it's raining, it's pouring!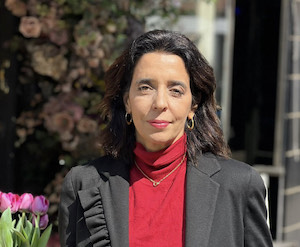 When Covid-19 hit, Rachel had just finished a PhD in law at Queen Mary's University in London (to add to her LLB and LLM from one of the top universities in Israel). Her PhD thesis on the subject of intellectual property law will be released as a book this spring, entitled "Bridge the Gap". 
"An old note book from my father who was an agronomist with a Masters Degree from the Hebrew University in Jerusalem inspired me to start scientific research on plants," explains Rachel.
When the Covid lockdown started, she didn't turn to Netflix and social media but decided to take a break and focused on research and patents in both Tel Aviv and a beautiful desert village in the south of Israel.
Following painstaking lab research, Rachel now is getting ready to have her first product for blood sugar reduction ready for sale through health food stores, with another two products in the pipeline for weight loss and for the brain.
The company she founded, Novel Concepts Medical, won the Global Health & Pharma award earlier this year for the "Most pioneering life-saving treatments R&D company 2023 – Middle East". The company's strapline explains the ethos behind the inventions perfectly: "Pioneering powerful life cures from science and nature". 
Rachel explains, "Around a third of the drugs in the world are made from plants. Plants are a very interesting target for researchers to look for new medicines and new ways of treating people."
Fast track from 2020
Rachel began work on her first invention in 2020: an anti-viral formula which her research has proven can block the coronavirus from entering human cells.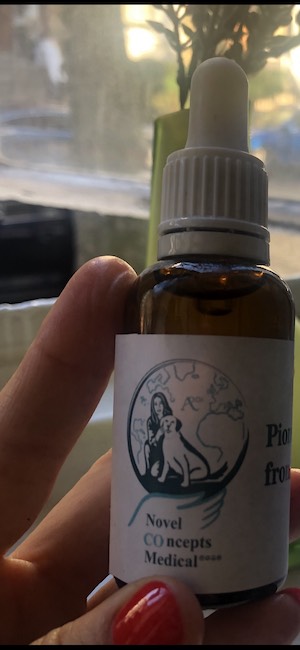 She says, "We were able to prove that our formula was effective at blocking the coronavirus from entering and we have demonstrated that it blocks the progression of the virus in human cells. Novel Concepts has also carried out a test with the Omicron variant and it was effective there too."
After completion of the lab work, the company carried out case studies with volunteer patients.
Rachel adds, "We were, to the best of my knowledge, the first company in the world to help Covid-19 volunteer patients overcome the virus, resulting in a negative PCR test result after 48 hours. NCM was also the first to treat more than 16 symptoms of Long Covid-19, including short memory loss headaches and fatigue, either reducing them significantly or eliminating them completely in just a few days. No side effects were reported by any of the volunteers involved in these studies."
Covid isn't the only disease with far-reaching consequences that Rachel is aiming to treat.
Her work on a product to combat Alzheimer's will see her present at the Alzheimer's Association Annual Conference in Amsterdam in July 2023.
She explains, "Our research with Covid patients who lost their memory due to long Covid inspired us to examine whether we could make an impact on people with Alzheimer's.
"We have developed a novel formula that has the potential to cure Alzheimer's disease and dementia, improving speech, communication, mobility, mental state, aggressiveness, dementia-related hallucinations and psychosis, mood, expression of emotion, daily activity, item recognition, sleep disorders, and vitality. To date, the formula has been used to treat four individuals diagnosed with Alzheimer's disease across a number of cognitive phases from early to advances stages and has demonstrated efficacy in all cases, without any side effects. It is important for me to note, that we demonstrated that cognitive damages can be reversed.  
"This scientific advancement brings much hope and is very good news for people with dementia and Alzheimer's disease. Since it is a plant-based formula, we hope to be able to launch this product onto the market in the near future, initially as a food supplement."
More information and documentary videos are available on the website.
The third Novel Concepts product is a plant-based food treatment that helps diabetes patients by reducing blood sugar levels and aiding weight loss.
Diabetes is a major problem across the globe; 1.9 billion adults worldwide are overweight and 463 million have diabetes.
The product has been successfully tested with volunteers who showed reductions in glucose levels and weight. The liquid food supplement is affordable, and with 100% natural, safe and approved ingredients.
Unlike competitor products which can cause serious side effects, the Novel Concepts product does not. This year the Novel Concepts product will be released as a food supplement through distribution into health food stores, both in the high street and online.
Starting the patenting journey
"I started my patenting journey with just one page and invested my own resources to get the company off the ground," explains Rachel.
The year that follows the provisional filing gives you time to expand your idea. Rachel initially worked with Israeli patent attorneys with PhDs in life sciences and they helped her to take her research from the provisional patent stage to the full patent application.
"At the time I started, labs were busy way in advance with Covid-related work and I knocked on every door in Israel to find someone with the skills and time to work with me. One lab even told me, 'You're wasting your time and money with this invention – we're experts in proteins, no client has ever been able to dissolve a protein of a virus with a formula made from natural compounds'."
Thankfully Rachel would not be dissuaded.
Advice for women inventors
"I would encourage women inventors to try," says Rachel.
"The ratio between male and female inventors is in favour of men, so you will find less examples of successful women inventors and less people who've walked in your shoes.
"For me, when I put the invention onto one page I knew I had an invention... I had the gut feeling that this is a very meaningful scientific breakthrough but I wanted to prove it through lab research.   
"As a woman inventor you must first dare to put your patents on paper and at least file provisional application, then to find a lab that will work with you."
She freely admits that funding is also an issue – and she initially used her personal savings to pay for the patent attorneys and fees.  
She adds, "You must believe in what you do. It's hard to find investors at the start. The hospitals I approached were also reluctant to collaborate.
"The IP process is time consuming and I'm an IP and patent attorney – although usually I see the process from the seat of the advisor!
"It takes a lot of hours to get a patent up together. It's draft after draft after draft... Expect to put many hours into your calendar to work through the patent process. I cleared my table, and even quit my job to focus on the invention, the patent process and the research and development work.
"All my patents are pending and I hope they make it to the final line but it takes time and it takes patience."
IP advisors and counsel
Rachel chose to work with Dr MaryAnne Armstrong of Birch, Stewart, Kolasch & Birch LLP in Virginia on  the PCT and on national phase patents after carefully scrutinising the many options available in the US. In Israel she worked with Dr. Erlich and his team at Erlich & Fenster, and Dr. Weiss and his team at Bressler.
In addition, Rachel works with two laboratories: the Centre for Microbial Chemical Biology at the Michael G. DeGroot Institute for Infectious Disease Research at the McMaster University in Ontario, Canada and with the Smart Assays Lab in the Weizmann Science Park in Israel.
"I was lucky choosing very, very good people to work with," says Rachel.
"I am very fortunate – both the scientists in the labs I work with are experts with post PhD in their fields and my IP attorneys have deep knowledge in life sciences. Choosing the right people is very important and it took me months to find them because I was just a one woman start up."
3rd place in FICPI's World IP Day competition 2023
Nominated by: Dr MaryAnne Armstrong, Birch, Stewart, Kolasch & Birch LLP, USA
MaryAnne says, "Rachel is an entrepreneur and inventor. She started NCM to make a positive difference in the lives of people and animals and is investing her own resources in the research and development of plant-based nutraceuticals, which have a demonstrated efficacy against a variety of diseases."