Join us at 14:30 London // 15:30 Central European Time // 09:30 Eastern Standard Time on Weds 19th October 2022, for a discussion with Jen Maisel, Partner at Rothwell Figg in the USA will discuss bitcoin and cryptocurrency with Louis-Pierre Gravelle, our Focus 45 Moderator, Partner at Bereskin & Parr in Canada.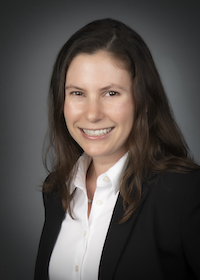 Bitcoin and the concept of decentralised cryptocurrency through peer-to-peer networks came into being in the wake of the 2008 financial crisis as a global social experiment akin to the early days of the world wide web. 
Today many cryptocurrencies have become household names, and are one of the most hotly debated financial assets.  In the wake of the 2022 crypto crash and the loss of value of many cryptocurrencies, this webinar will explore how intellectual property protection is being used to secure additional value for blockchain networks, including branding through trademark protection, open source licensing, and patent protection over technical improvements to the network and innovative applications of blockchain technology.
You are welcome to stay online after the webinar for 15 minutes for freeform discussions in our Wonder room - the link will be provided during the webinar.
➡️➡️➡️ BOOK YOUR PLACE TODAY
*FICPI members please log in to access the Zoom registration link. 
Non-members - there is now an Euro 50 charge per webinar
Jen Maisel, Partner, Rothwell Figg (US)
A highly skilled strategist and thought leader, Jennifer Maisel ("Jen") focuses her practice in an exceptionally challenging area of intellectual property law and litigation concerning rapidly-evolving digital technologies. In addition to representing large corporate clients, Jen also concentrates her practice on emerging companies with breakthrough innovations in artificial intelligence and machine learning, virtual reality, big data, the Internet of Things, privacy, cybersecurity, and blockchain technologies.
Jen has represented dozens of clients in intellectual property litigations in district courts throughout the country and at the appellate level before the U.S. Court of Appeals for the Federal Circuit and the US Supreme Court, and she has expertise in the interplay between litigation and post-issuance proceedings, including inter partes review proceedings before the Patent Trial and Appeal Board and ex parte proceedings. Additionally, Jen counsels clients in a wide variety of industries on identifying, procuring, and licensing valuable intellectual property rights, including patents, trade secrets, copyrights, trademarks, data rights, and open source/open data. Jen is registered to practice before the US Patent and Trademark Office (USPTO) and counsels clients as to the scope, validity, and enforceability of rights of existing patents. She has drafted and prosecuted hundreds of patent applications before the USPTO for domestic and foreign-based clients, and skillfully navigates the patent-eligibility landscape.
This session is part of our current webinar and podcast series "FICPI Focus 45".
CPD/CLE certificates are available for this event.

FICPI's webinar host:
Louis-Pierre Gravelle -- Partner at Bereskin & Parr in Canada and Vice President of FICPI's Professional Excellence Committee


Louis-Pierre Gravelle of Bereskin & Parr specialises in the drafting and prosecution of patent applications and providing patentability, validity, infringement and right to manufacture opinions in the fields of electricity, telecommunications, mechanical and information technology. He is a registered patent agent in Canada and in the United States (1998).
Louis-Pierre is involved in due diligence matters and managing patent portfolios. He is also involved in strategic counselling for start-ups, small, medium and large-sized businesses.

A member of the Intellectual Property Institute of Canada (IPIC) and the Canadian Bar Association (CBA), Louis-Pierre was called to the Québec Bar in 1995. He is also a member of the Ordre des ingénieurs du Québec (OIQ). Louis-Pierre Gravelle is past-chair of the Intellectual Property Section of the Canadian Bar Association (CBA) and past co-president of the Joint Liaison Committee – Patents between the Patent office and IPIC. He is a Councillor for FICPI Canada.

He is listed in the IAM Patents 1000, and has been since 2012. Louis-Pierre is often called upon to speak on a variety of IP-related topics, at local and international conferences and events.
➡️➡️➡️ BOOK YOUR PLACE TODAY