14:00 - 15:30 // Thursday 5 October
Status of Frand/SEP Case Law
In 2017 the EU Commission provided suggestions for a "balanced, smooth and predictable framework for SEPs" based on:
1.  incentivising the development and inclusion of top technologies in standards, by preserving fair and adequate return for these contributions, and
2.  ensuring smooth and wide dissemination of standardised technologies based on fair access conditions.  
There is little harmonisation within and between EU member states, and international ramifications (theoretically, FRAND must be worldwide).
SEP litigation is breaking out of the closed telecom space into other areas and, with increasing use of telecommunications in other industries, there will be very few industries spared.
---
Moderator
FICPI // Chair - Group 6, Software, High Tech, and Computer- Related Issues, Study & Work Commission (CET)
Partner, CPST IP
---
Speakers
Lord Justice Colin Birss (UK)
Lord Justice of Appeal, The Royal Courts of Justice
---
Sebastian Ochs (DE)
Partner, Grünecker
---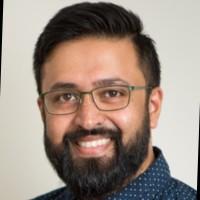 Hasan Rashid (US)
Senior Advisor on IP Licensing, Strategy and Dispute Resolution, GE Corporate