Why you should attend the Patent Stream sessions
We have gathered world experts on subjects of vital importance to your patent practice.  
 
We will have preeminent judges to discuss hot topics like standard essential patents (SEP) and fair, reasonable and non-discriminatory licensing (FRAND), and those at the centre of the unified patent court (UPC), to update us on their experiences during the first hundred days of the new court.  
 
Have you ever wondered how to protect inventions and enforce patents in extraterritorial jurisdictions such as the air, the seas and space?  Our experts will give you the most up-to-date information on how to proceed.
 
Highly experienced patent prosecutors and litigators will present their best practices in multiple jurisdictions for providing post-filing evidence to support their claims, as well as when, how and why you might want to amend your claims in anticipation of, or during litigation.
 
We hope you will join our sessions and see why FICPI makes IP attorneys better at what they do!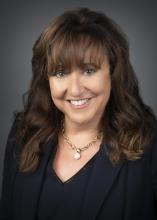 ---
Patent Stream Leader
FICPI // Deputy Secretary General, DEIA Co-Chair
Rothwell Figg Ernst & Manbeck
Sharon is Deputy Secretary General of FICPI International, and co-chair of FICPI's DEIA and webinar committees. She is the past Chair of FICPI's working group on Biotechnology and Pharmaceuticals (CET5).  
She is a partner at the firm of Rothwell, Figg, Ernst & Manbeck, PC in Washington DC, and is active in patent post-grant procedures, patent interferences, prosecution and litigation.