Why you should attend the Trade Mark & Designs sessions
Trade marks are the visible jewel in the IP crown.  Skilfully conceived; correctly registered; properly used and protected against copycats, infringers, counterfeiters and pirates, a trade mark can attain great worth on a corporate balance sheet.  This asset can sell the corporate owner better than its top representative.  Best of all, trade marks can have a never-ending life cycle.
Trade mark practitioners bear a heavy responsibility in their role as advisor to the trade mark owner.  They need vigilantly to keep up to date on practice skills and advocacy, with an eye to what is also happening in the international arena.
One of the supporting arches in the IP crown are design patents/industrial designs providing distinct configuration and surface ornamentation to the crown itself which has a practical utility.
London's trade mark and design panels are staged to benefit practitioners in these practice spaces.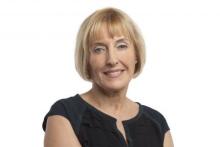 ---
Stream Leaders
Trade Marks Stream Leader // Toni P. Ashton (CA)
FICPI // Special Reporter - Trade Marks & Designs
Toni is a Special Reporter in FICPI's Study & Work Commission (CET).
When practising, Toni counselled clients in the selection and availability of trademarks, portfolio management, prosecution, policing of trade marks, opposition and related licensing and packaging issues.
---
Designs Stream Leader // Robert S. Katz (US)
FICPI // Vice President - Study & Work Commission (CET)
Banner & Witcoff
Rob was appointed Vice President of the CET in 2022.  Rob has benefited firm clients in the areas of utility patents and industrial designs. He has drafted and prosecuted to issuance numerous and significant utility patents in the U.S. and in foreign countries. These clients include Fortune 500 companies as well as many individual inventors and small companies who rely on strong patent protection in their marketplaces. The patents have been directed primarily to mechanical and electromechanical devices, and to software and computer-related inventions. Many patents drafted and prosecuted by Rob have been successfully enforced with some having served as the cornerstone for the successful sale of companies.