Working Programme
FICPI's 21st Open Forum is an opportunity to cement relationships and create new links, driven by FICPI's focus on common solutions and advocacy for independent IP attorneys across the globe.
Plenary Sessions, led by expert practitioners, promise to enhance professional excellence and to share insights and viewpoints from IP attorneys across continents. 
FICPI's popular "three-stream" sessions will feature pre-eminent judges in the IP field, including Lord Justice Colin Birss, who is a judge of the Court of Appeal of England and Wales, and Judge Dr. Klaus Grabinski, who has been appointed president of the Appeal Court of the new Unified Patent Court (UPC).
Thursday 5 October 2023
Time
Stream // Session Name
09:00-09:10

---

 

Welcome Address // Dr. Roberto Pistolesi (IT), FICPI President and Mr. Ben Llewellyn-Jones OBE (UK), Director of Business and International Policy at the Intellectual Property Office, will welcome all delegates to the 21st Open Forum.
09:10-10:30

---

 

Plenary // Intellectual property (IP), traditional knowledge (TK), traditional cultural expressions (TCEs), and genetic resources (GRs) - How to deal with and balance their interoperability?
Read more

11:00-12:30

---

 

Patents // Patents in international waters, air and space - can they be enforced?
Read more

Trade Marks & Designs // Protecting 3D Product Configuration Trade Marks
Read more

IP Practice Management // Leadership and Organisation or 'Management 101: Taking command of your IP firm'
Read more

14:00-15:30

---

 

Patents // Status of Frand/SEP Case Law
Read more

Trade Marks & Designs // The unglamorous side of counterfeit goods
Read more

IP Practice Management // Sustainable profitability in IP firms
Read more

16:00-17:30

---

 

Patents // The Unified Patent Court (UPC) – What has been the experience 100 days in?
Read more

Trade Marks & Designs // Are Multi-Lateral IP Treaties a thing of the past?
Read more

IP Practice Management // IP service providers: blessing or curse?
Read more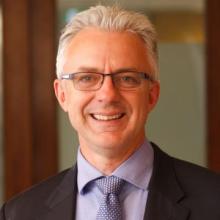 ---
Programme Manager
Michael Caine (AU)
FICPI // Vice President
Davis Collison Cave
"I am delighted that as well as being Vice President of FICPI, I also have the pleasure of taking the lead in organising the working programme for the FICPI 21st Open Forum for 2023, running from 4-7 October in London."
Michael became the Vice President of FICPI in 2022 after four years as Vice President of FICPI's Study & Work Commission (CET). Prior to that he spent six years as the chair of the International Patents Group of the CET. He is also the Immediate Past President of the Institute of Patent and Trade Mark Attorneys of Australia (IPTA). During his 23 years as a member of IPTA council he has served a number of roles including President from 2019 to 2021, Vice President from 2015 to 2019, convenor of the International Patents Committee from 2001 to 2009 and convenor of the Patents Legislation Committee from 2009 to 2019.
 
Michael is a patent attorney and principal of Davies Collison Cave in Melbourne, Australia, where he heads up the firm's organic chemistry/pharmaceutical group. Michael's professional activities include providing patent infringement and validity advice, conducting patent oppositions, filing and prosecuting pharmaceutical patent term extensions, and providing litigation support and strategic patenting advice.