Monday 2 October 2023
The Big Bake!
14:00-17:00
🚌 14:00 Transfer by bus from the hotel
Challenge your friends at London's multi award-winning Bake Off!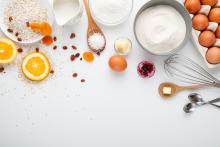 All the ingredients are good to go, a top baker at your side, an irresistible monthly baking theme, an unforgettable experience and one winner.
It's time to unleash your competitive cooking streak.
You've got 90 minutes to whisk, roll and drizzle your way towards a winning bake.
You will get instructions, tools and tips to create a masterpiece or a right old mess!
And when the time's up, the winning team is crowned.
Ready, Steady, Bake!

Right Body
Wednesday 4 October 2023
Hyde Park, Kensington Gardens and the National Portrait Gallery
14:00-16:45
🚌 14:00 Transfer by bus from the hotel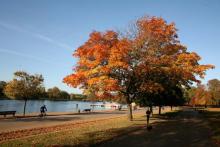 Set right in the heart of London, Hyde Park and Kensington Gardens offers both world-class events and concerts together with plenty of quiet places to relax and unwind.  Dip your toes in the Diana, Princess of Wales Memorial Fountain, brave an open water swim in the Serpentine, or just admire the views across the lake. 
Did you know?  Hyde Park has a long history as a site of protest, and still hosts rallies and marches today. Visit Speakers' Corner on a Sunday morning to hear people from all walks of life share their views.  Hyde Park is one of London's eight Royal Parks and covers an area of 350 acres.
After the tour of the parks, travel across to the National Portrait Gallery for a private tour.  Containing the most extensive collection of portraits in the world, it is a compact and intimate space, displaying more than four hundred years of British portrait painting, from the 16th century right through to the present day.  After a major refit, the Gallery reopened in June 2023.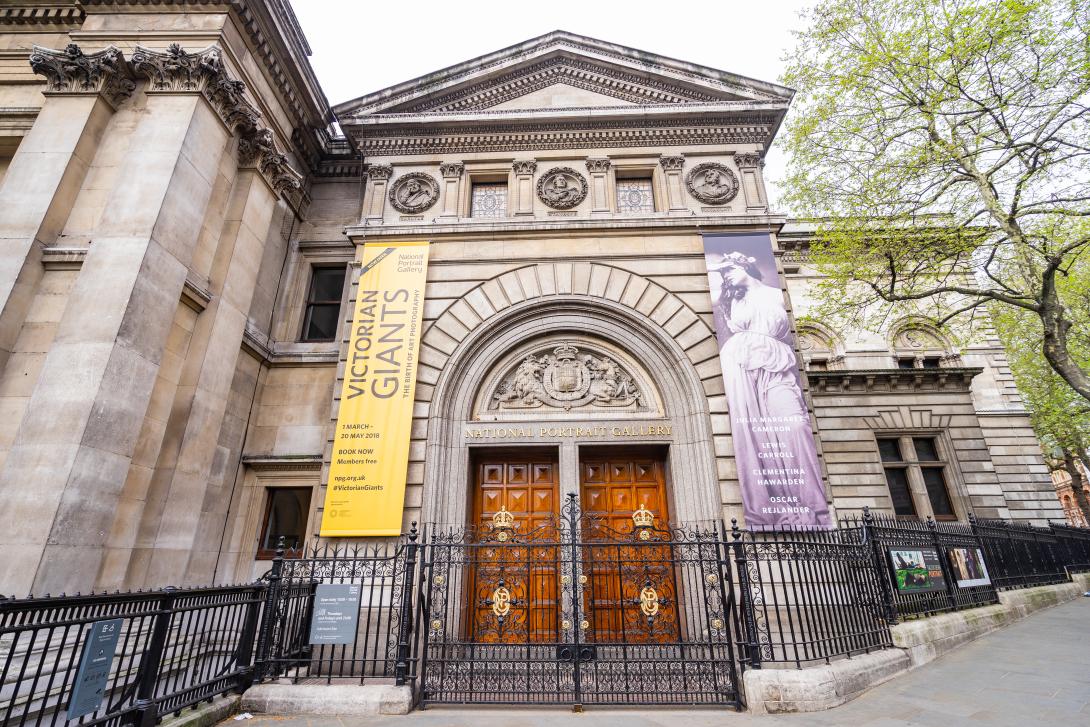 ---
Saturday 7 October 2023
#1 Greenwich
09:30 - 16:45
🛥️ 09:00 Transfer by private boat
Explore the maritime history and stunning architecture of Royal Greenwich in London!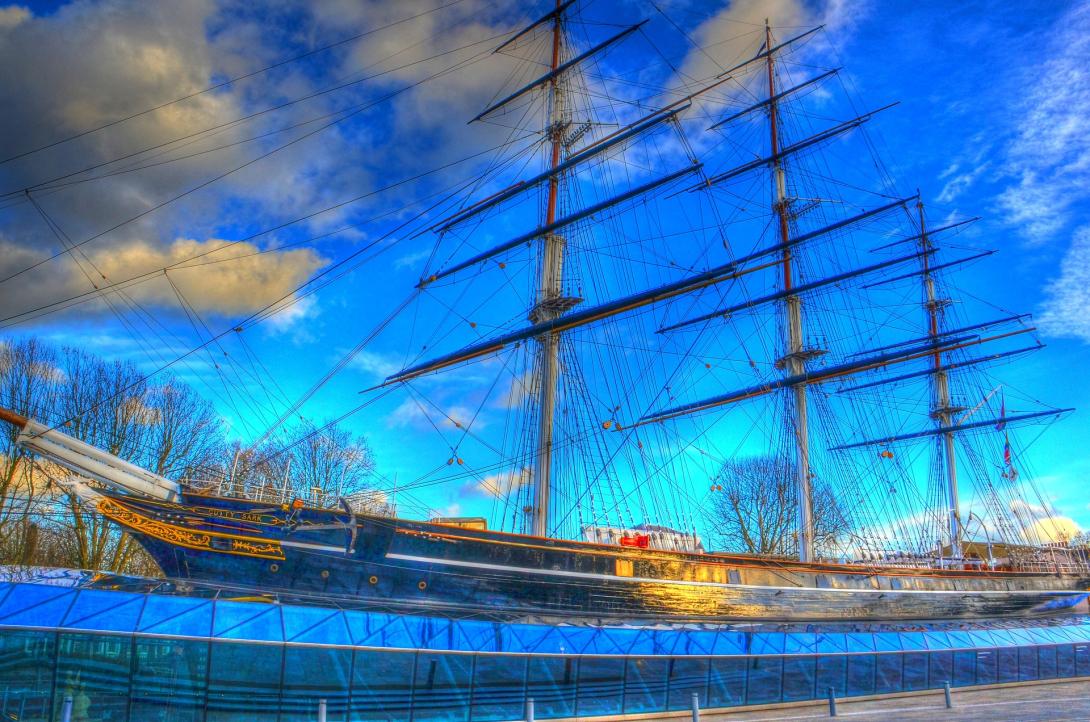 After a transfer by private boat with a view of the sites of London, upon arrival our experienced tour guides will take you to:
The Royal Observatory, home to Greenwich Mean Time (GMT) and the Prime Meridian - where you can stand with one foot in the East and one foot in the West!
Greenwich Market – a vibrant arts, antiques and craft market
The Cutty Sark Tea Clipper – a celebrated historic sailing ship built in 1869 and the fastest boat of its time
The Queen's House – the first Classical building in England, and today home to a fabulous art collection.
Lunch is included.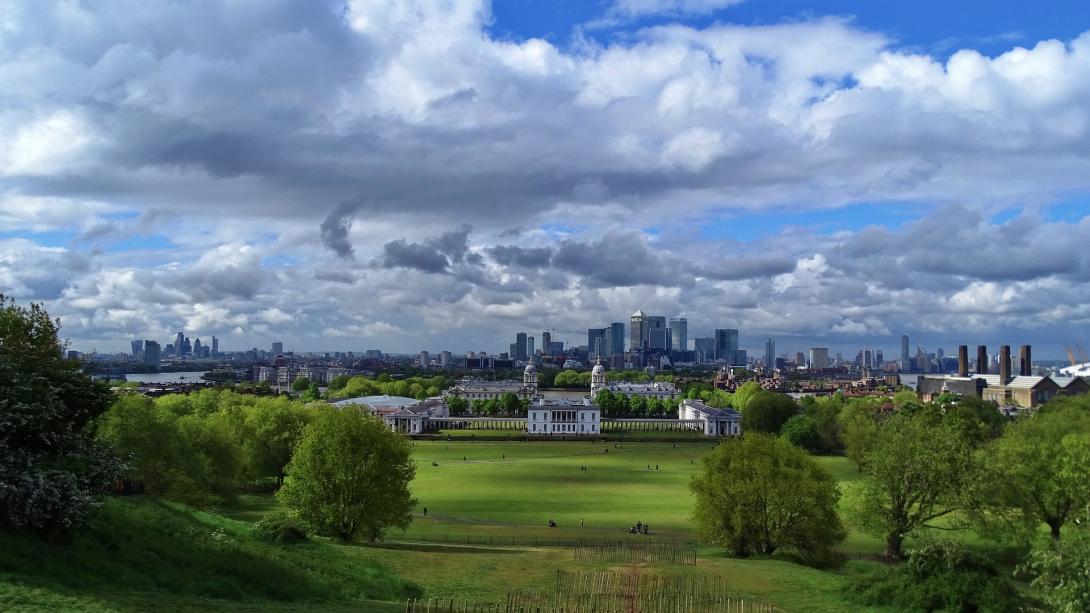 ---
#2 Sporting Activity: Golf
09:30 – 18:30 
🚌 Transfer by bus from the hotel at 09:30
Many may be aware of the palace at Hampton Court Palace but not necessarily its golf course. Within the grounds at Home Park, it offers a truly unique opportunity to play a traditional parkland course at one of the country's most famous royal parks.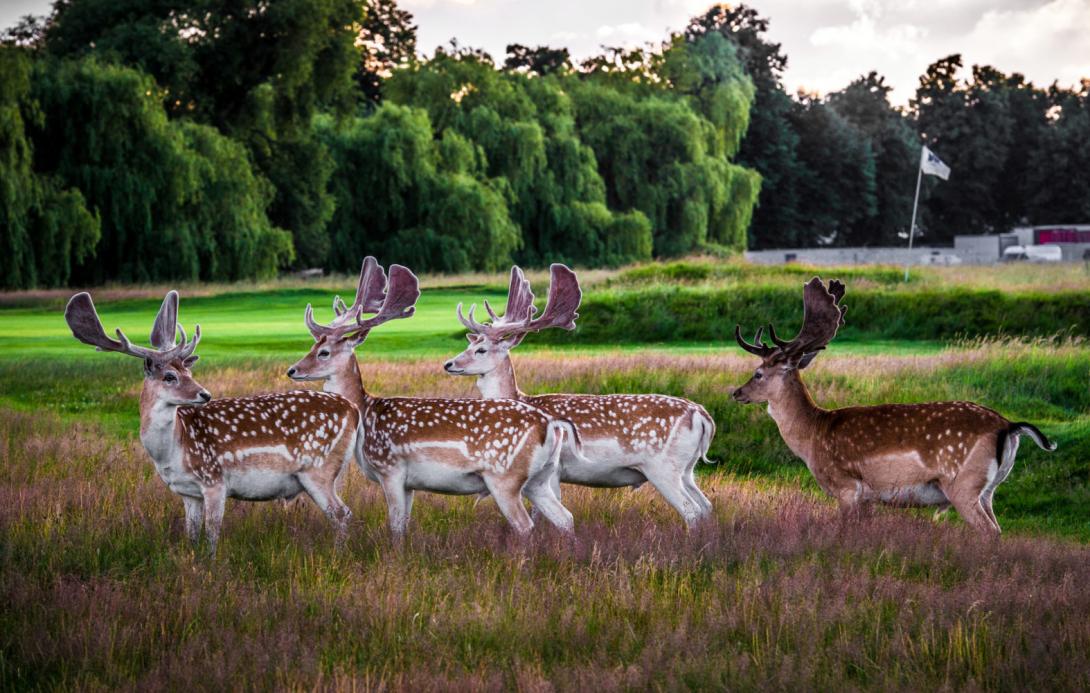 As golfers of ability, the new owners take great pride in the presentation of their courses. At 6,500 yards, the par 71 design meanders through hundreds of mature trees in a naturally free draining location.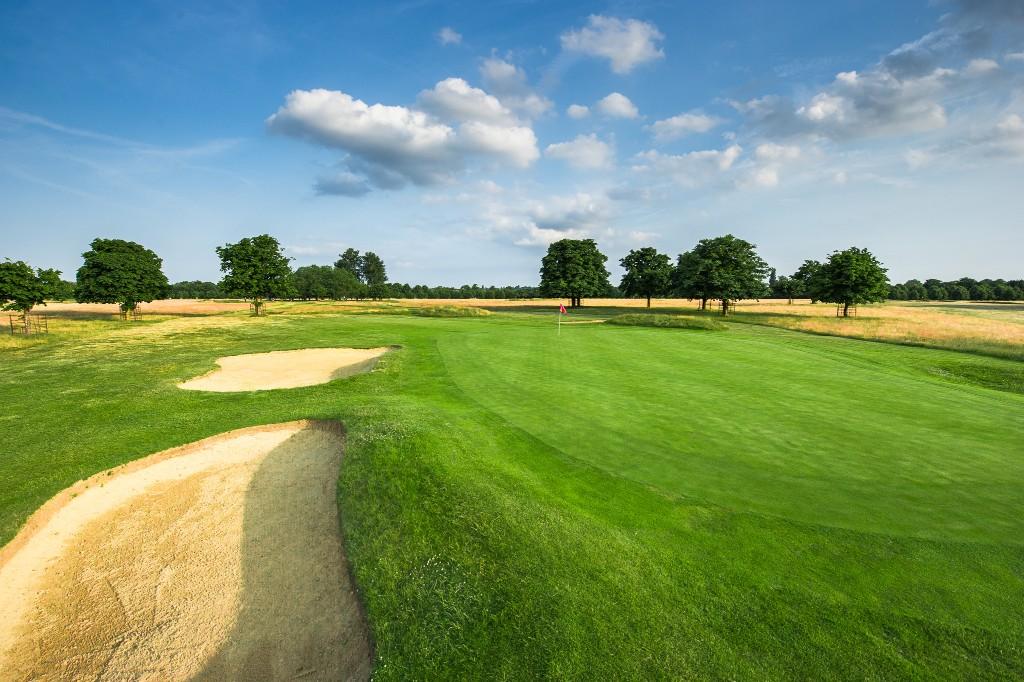 Under the gaze of fallow deer, it's easy to forget how close you are to the City of London but not hard to see why Golf Monthly features it on its 'must play' shortlist.
If you need to rent clubs, please contact ENIC Meetings & Events: [email protected].
---
10:00 - 15:30
🚌 Transfer by bus from the hotel at 10:00
Take an outdoor climb over the world famous roof of The O2 and enjoy incredible views of London.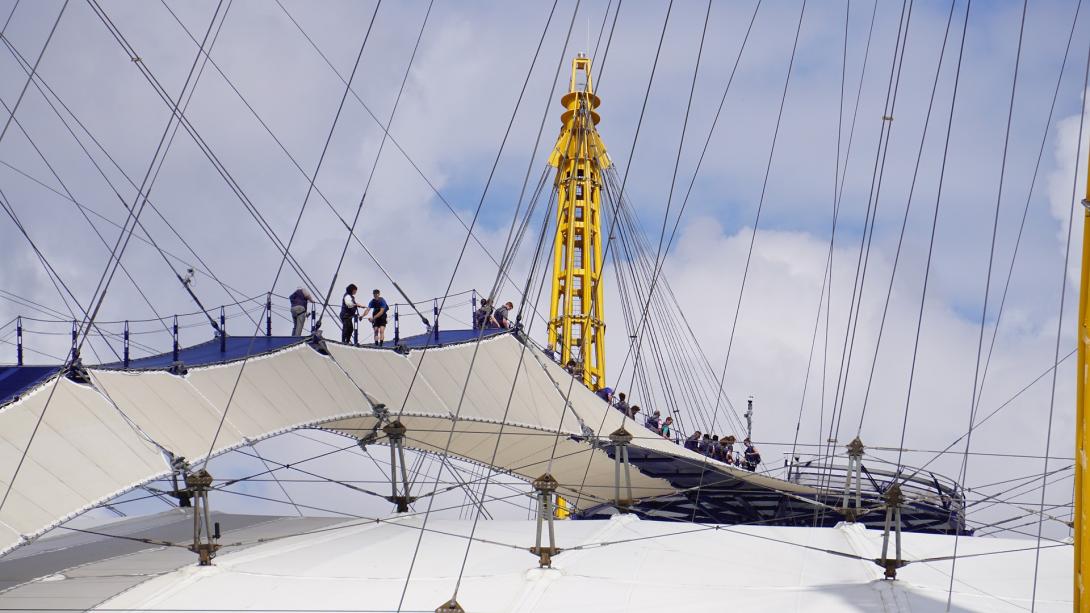 Suspended above the iconic tent canvas, make the 365m journey to the summit, 52m above ground level.
With the help of your climb guide, you'll be fully briefed before donning your fetching climb jacket, shoes and safety harness*. Once you're all set, you'll make your way up to the walkway before attaching to the climb system and beginning your ascent.
At its steepest, the walkway has an incline of 28 degrees on the way up and 30 on the way back down.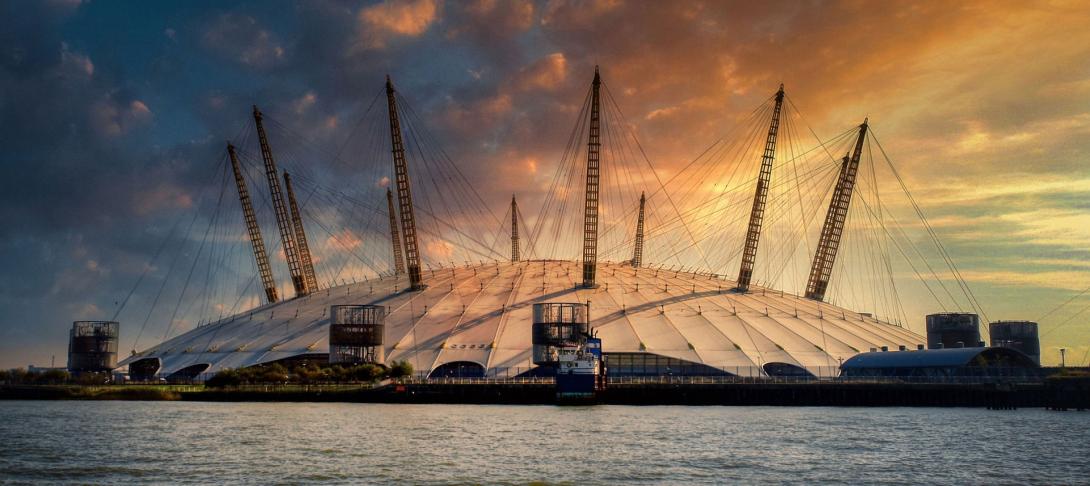 Once at the top, you can breathe in the incredible views of London stretching in every direction, and take some epic photos, before heading back down to earth.
Lunch will follow.
* Climbing shoes, jacket, harness and lockers will be provided. Guests can wear their own shoes as well, as long as they fulfil the following guidelines:
Velcro or laced fastening.
Deep tread – walking shoes/boots are ideal.
The soles/tread must be clean and free of mud and obstructions so as to not damage the walkway.
Fashion trainers with shallow treads are not suitable.
Guests must wear socks.
NB: This activity is not suitable for children under 8 years, pregnant women, people with a physical disability, people over 130 kg nor people under 120 cm. It is not a strenuous activity, but a basic level of fitness is required (enough for someone to be able walk up a surface with a 28 or 30 degree angle).
---
** Separate registration and payment is required for all optional excursions.

EXCURSION NOTES

Excursions that are marked as Delegates' Guests' Tours are included in the Delegate's Guest registration fee.

Excursions that are marked as Optional are not included in the registration fees of either Delegates or Delegates' Guests; these optional excursions must be booked and paid for at time of registration.
For all optional tours, a minimum number of participants is required. 
The final itineraries of the tours may vary slightly for logistical reasons.